Board of
Directors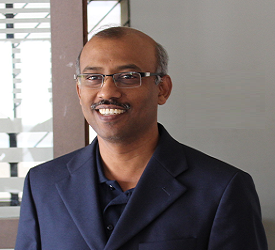 Kannan Paulraj
Managing Director
Kannan founded the company in 2007. He is a science graduate in Physics and Engineering in Instrumentation Technology from Madras Institute of Technology, Chennai. With wide experience in Steel plant automation and software development skill in LabVIEW, he heads the Testing & Automation of Procyon.

His Vision is to develop Procyon into a World Class Testing and Automation Company which provides niche solutions and products to improve the Productivity of the Manufacturing Industries.
Kowsalya Devi Kannan
Director
Kowsalya is an Engineer in Electrical and Electronics Engineering from Amritha Institute of Technology. Her experience in teaching and grooming students helps company in managing HR activities. She is also managing the Finamce and Accounts.